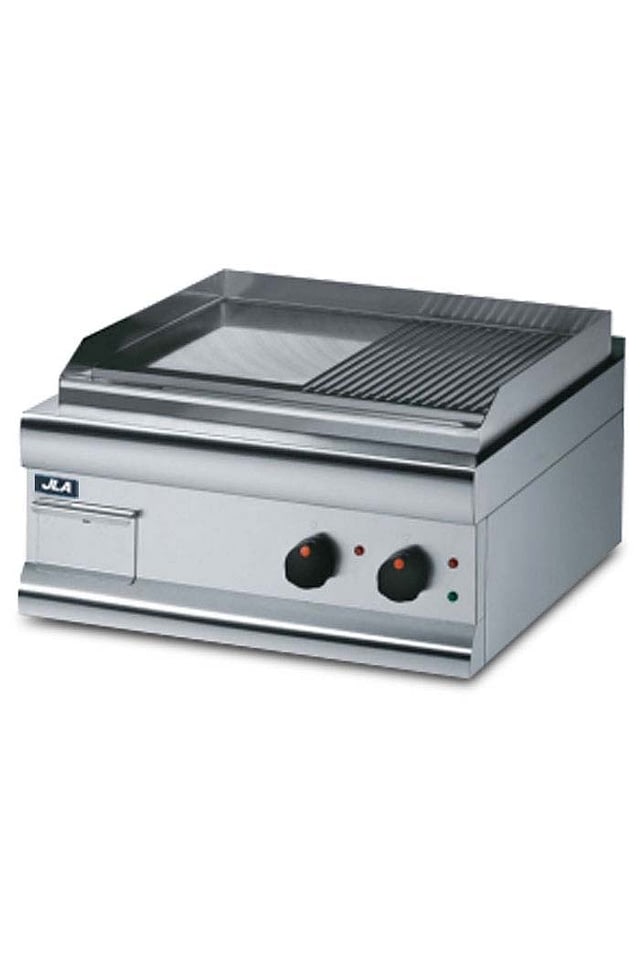 Modular Half-Ribbed Griddle
The JLA modular half-ribbed griddle lets you create attractive grill marks on your dishes for a lovely finished appearance. Made from thick, durable steel, it maintains consistent heat and gives you the flexibility you need to cook food to a picture-perfect finish.
This commercial electric griddle is part of JLA's 600 Cooking Suite, a set of modular products designed to maximise your kitchen's capacity while providing great space savings.