Browse our commercial oven range
JLA's commercial ovens are robust and built to last, with a focus on delivering ultimate cooking performance no matter if you're running a busy restaurant or a small bakery. Explore the types of commercial ovens which JLA are proud to have on the menu below…
Discover the benefits of
Total Care
When we say Total Care, we mean Total Care. The ultimate 'rental' option, our plan gives you extra benefit of full service and breakdown support.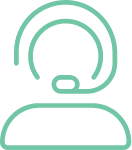 24/7/365
support from our friendly advisors including
bank holidays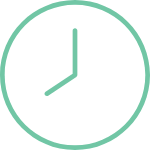 Guaranteed
engineer response within
8 working hours
wherever you are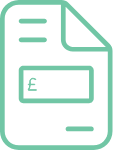 Market leading equipment with
no initial outlay, repair bills or call out charges,
ever!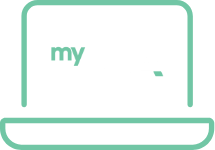 Access to
MyJLA
with
essential documents
and
help
at the click of a button
More about the JLA ovens range
The quality of a commercial oven can make or break a working kitchen. Essential for the delivery of cooked meals at a large scale, professional kitchens rely on oven systems which are not just reliable, but can withstand the heat of a high-demand environment. At JLA, you'll find the following key appliances…
Range Ovens
Range ovens are the workhorse of any kitchen thanks to their combination of both hob and oven, giving them the versatility to perform most cooking methods that a commercial kitchen could need. This dual functionality, and large internal space can help save kitchen space thanks to their two-for-one approach, with high-specification models accommodating customisation such as built-in griddles.
Convection Ovens
Convection ovens evenly distribute heat through the oven to ensure that all food within the oven is heated at the same time, no matter which shelf it's on. It's for this reason, it's commonly known as a fan oven, and is a top choice for restaurants and caterers alike thanks to them being slightly more compact than a range oven.
Combination Ovens
Combination ovens, mostly shortened to combi ovens, use the fan heating power associated with convection ovens, combined with steam. Popular because of their flexibility to cook everything in one appliance whether you're steaming, frying, baking or braising, combi ovens can take complex cooking and make it simple.
Pizza Ovens
Whilst named after one specific food type, pizza ovens can in fact cook anything from garlic bread to lasagne or jacket potatoes. These conveyor ovens are ideal for high volume, consistent cooking.