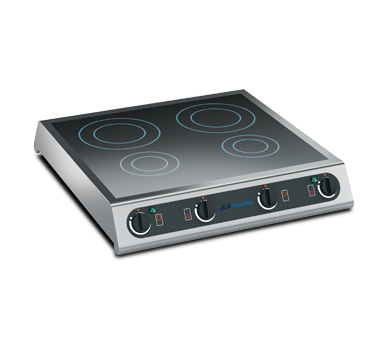 Get the most out of cutting-edge technology while still saving space in your kitchen with this four-ring induction hob. It's perfect for increasing your cooking capacity and can be useful for front-of-house cooking.
Induction works through the use of magnetic fields, which are created when a pan makes contact with the element located below the hob. ​The ultimate in energy efficiency, induction hobs offer faster cook times, a cooler cooking environment and increased user safety.
Peace of mind with Total Care
Certainty starts with an all-inclusive commercial equipment subscription from JLA.
All our laundry, catering, heating, AC and fire safety solutions are available with 'Total Care', including OTEX. That means you can get the brand new equipment you need for no capital outlay, and protect yourself from the cost and hassle of unexpected breakdowns with 7-day emergency response.