National coverage, local presence
JLA's engineers cover the whole country, so we're never far away.

Here for you around the clock
Get expert help over the phone – 24/7, 364 days a year.

Minimise downtime with JLA Total Care
Have a highly skilled engineer at your door within 8 working hours.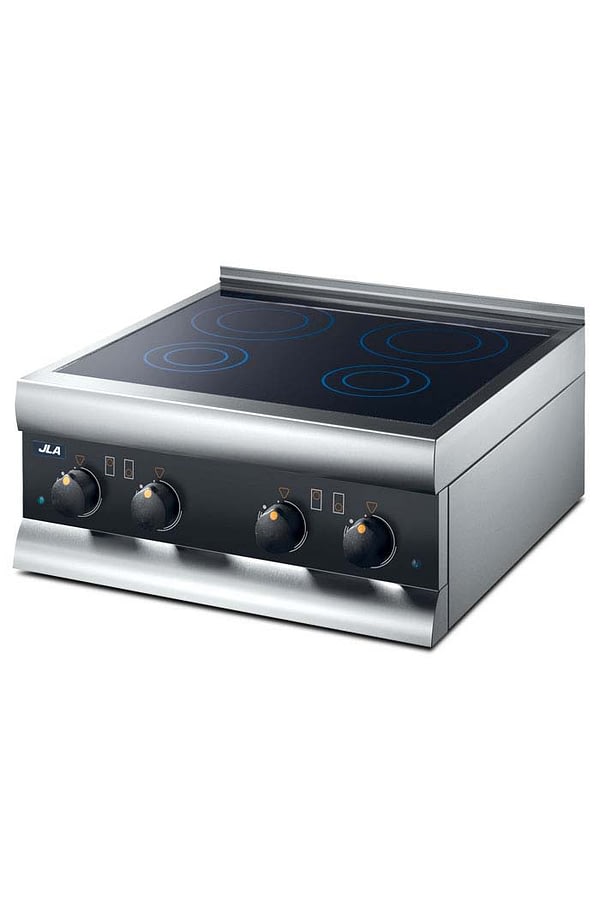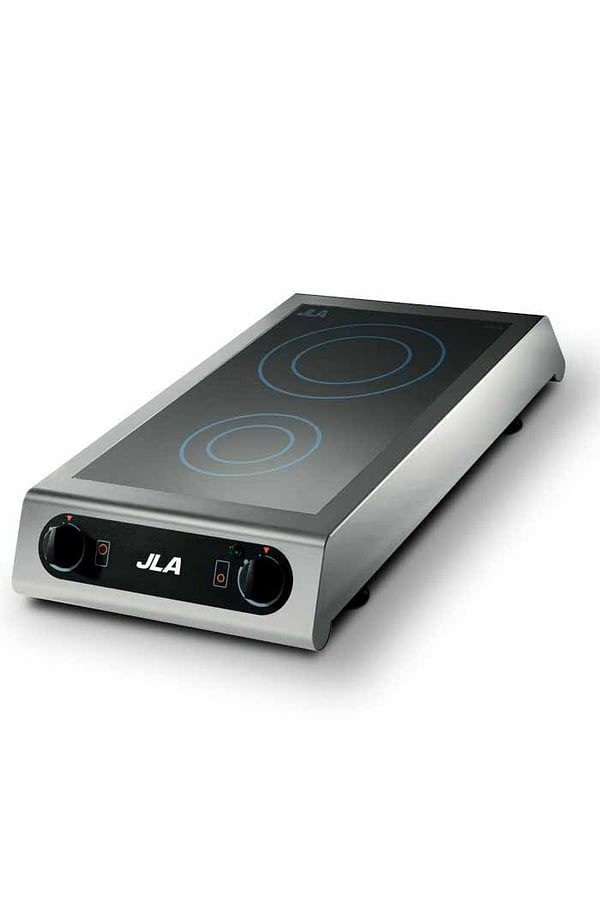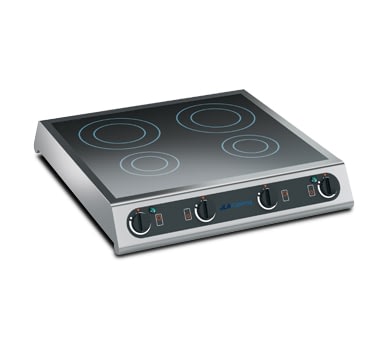 Commercial Induction Hobs
JLA commercial induction hobs are the perfect solution for outlets that need flexible and transportable cooking solutions.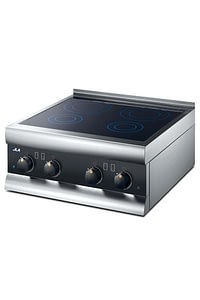 90% of the energy is channelled into the pan, so cooking times are reduced
Overheat protection functions and power cut off when pan is remove
Provides additional capacity, but utilises limited kitchen space
Whether you're searching for extra capacity, need to ensure prime cooking in a small kitchen or want to assist front-of-house cooking, JLA commercial induction hobs are the perfect solution.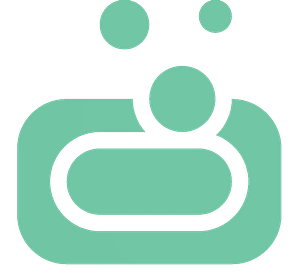 Wipe down the hob with no elements or grates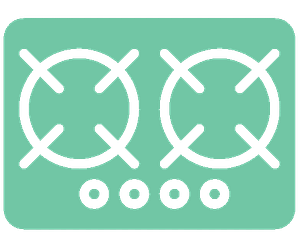 Single, twin or 4 ring induction cooking options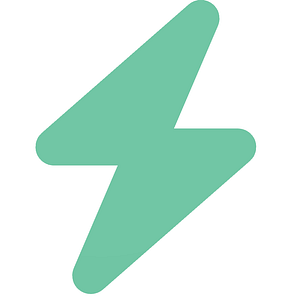 Boost function for additional power when required
Limited heat loss so cooler kitchens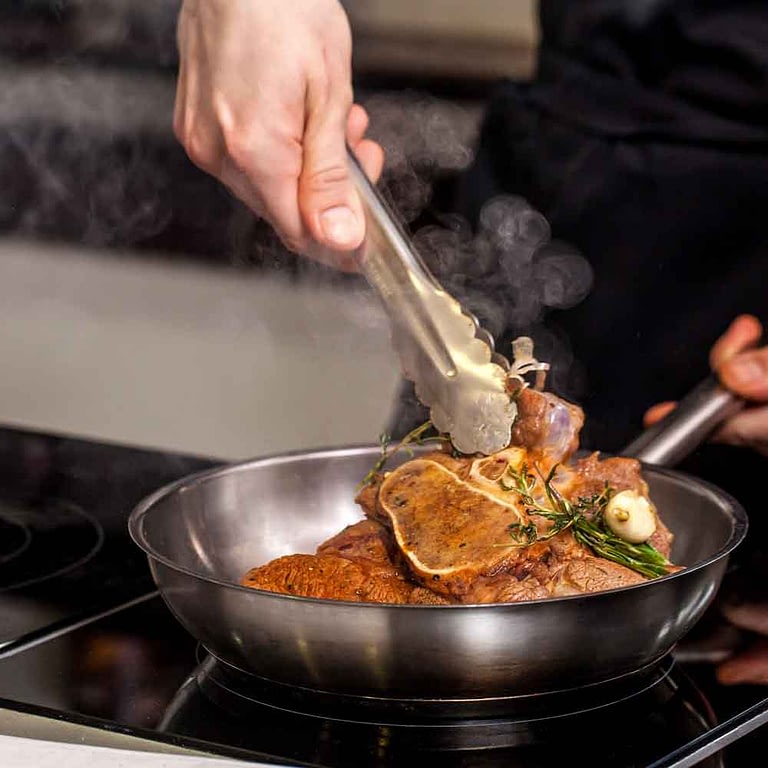 Enjoy the benefits of electromagnetic cooking
Induction works through an electric magnetic field that is created when a pan makes contact with the element that is located below the hob. There are a number of benefits associated with induction cooking, including:
Easier to clean – simply wipe down the hob, with no elements or grates cleaning is easy
Cooler cooking environment – as the energy is channelled into the pan and not into the atmosphere, there is limited heat loss, creating cooler kitchens
Increased efficiency – 90% efficiency (electric hotplate typically 55%, gas hob 50%) – limited energy loss meaning food is cooked faster, power is cut as soon as the pan is removed from the hob reducing energy costs
Innovative and energy saving
Induction cooking is becoming increasingly popular in commercial catering establishments as energy costs continue to rise and kitchens look for ways to manage their utility costs.
JLA's commercial induction cooktops provide energy-saving, quick cooking performance due to its simple operation and innovative heating source – particularly in mobile or smaller kitchens. It's perfect for increasing your cooking capacity and can be useful for front-of-house cooking.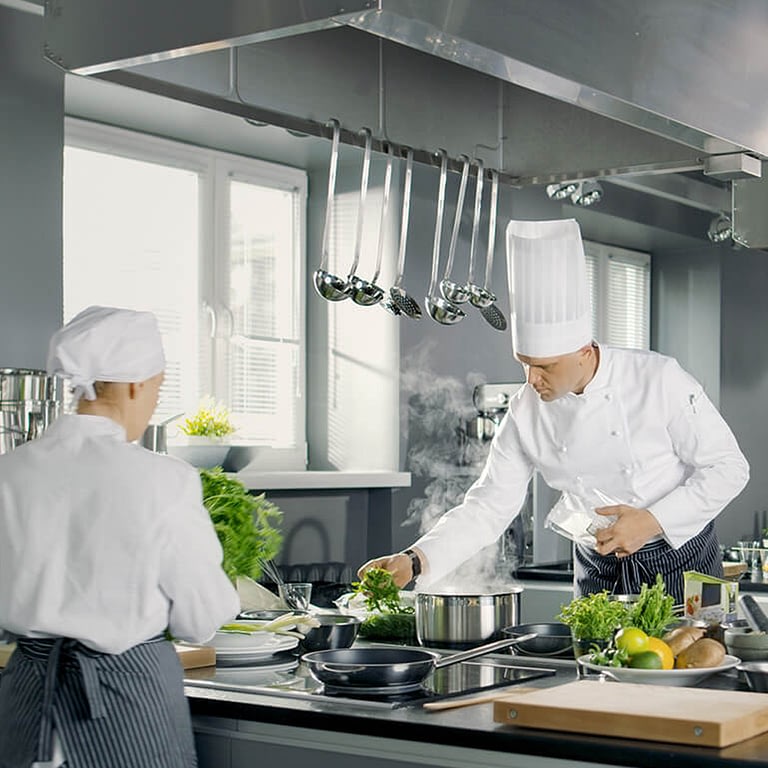 This innovative product range contains three different options. These are the Single Induction Plate Electric Hob, the Twin Induction Hob and the 4 Ring Induction Hob.
Yes. All of these products are available with Total Care.
JLA commercial induction hobs come in three sizes. You can choose between a single induction plate, two induction plates or four induction plates.
A unique, all-inclusive package, specially designed for you.
Market-leading equipment with no upfront payments, repair bills or call-out charges – ever
Installation at no extra cost
Guaranteed nationwide 8-working-hour engineer response – or £100 back
24/7/365 support from friendly advisors
Access to MyJLA, with billing, essential documents, engineer booking and support in one place
Round-the-clock monitoring to minimise downtime – we sort issues before you know about them
Keep an eye on your energy usage with live bill estimates and CO2 emissions
Other products you may like...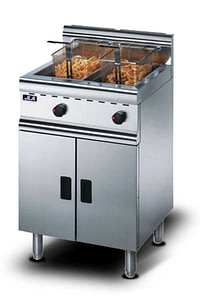 The twin-basket fryers have a high capacity with Safety thermostat if oil overheats and are easy to clean and maintain.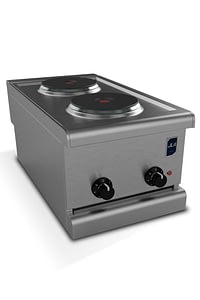 These electric hob units are packed with features and are energy efficient, space-saving and easy to clean.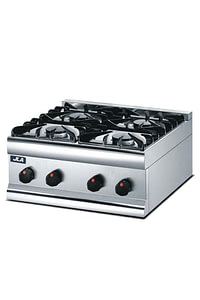 The JLA high-performance gas hobs are efficient, compact, easy to use and made from durable stainless steel.
Total Care gives you brand-new equipment with no upfront cost and round-the-clock support.