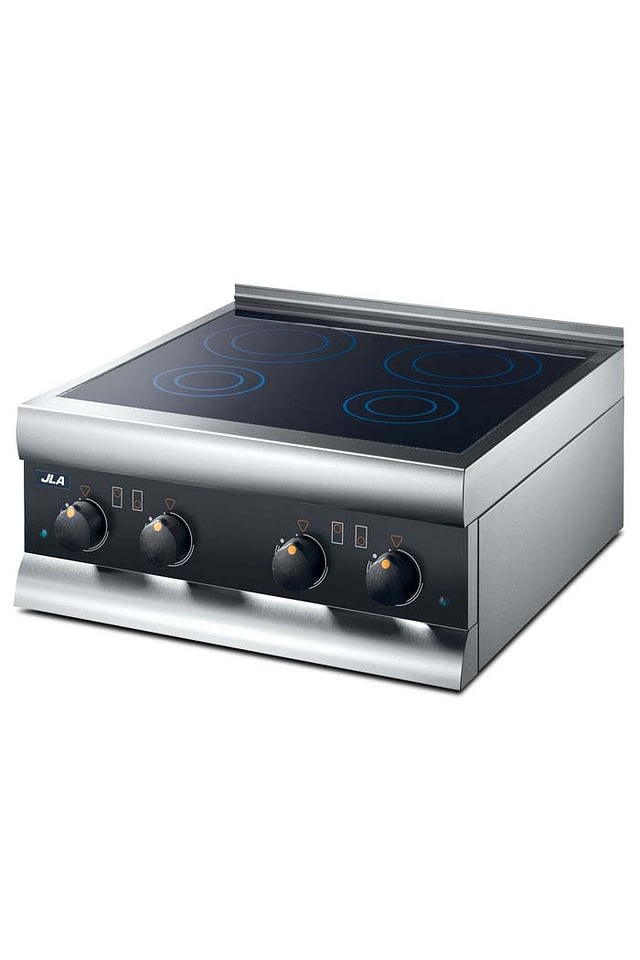 Modular 4-Plate Induction Hob
With the JLA modular 4-plate induction hob, you can perform high-specification cooking functions in a smaller amount of space. This innovative hob features a pan detection function, cutting power to the rings when no pan or pot is present to preserve energy and minimise risk to staff.
This induction hob is part of JLA's 600 Cooking Suite, a set of modular catering equipment designed for energy efficiency, durability and reliability.