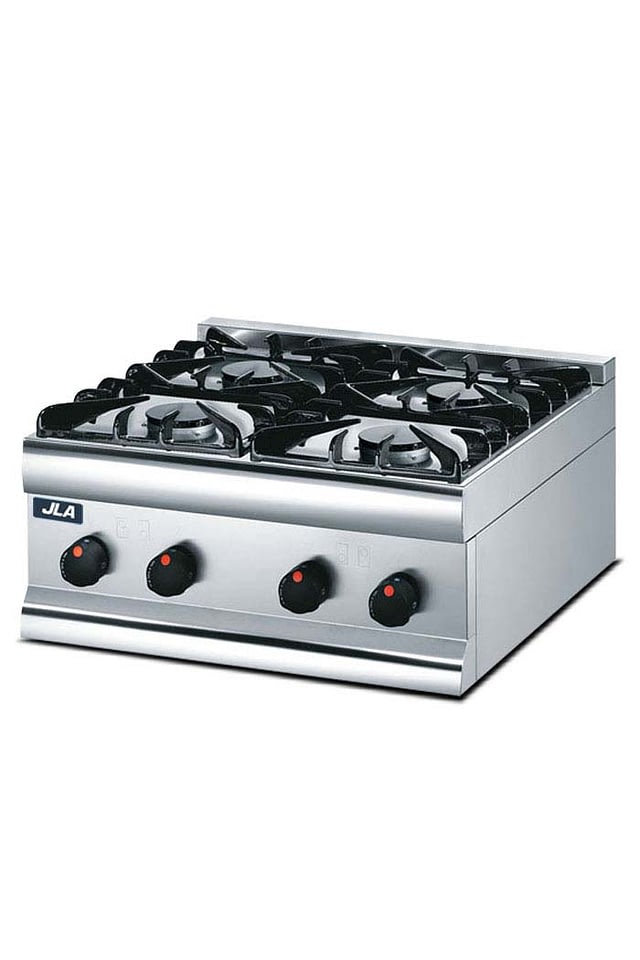 Modular 4-Burner Gas Boiling Top
Need more hob space, but don't have the room to add a new range? Enter the 4-plate gas boiling top from JLA, which features easy-to-clean sealed hob tops and an energy-efficient power reduction function.
This gas boiling top is part of the JLA 600 Cooking Suite, which offers modular catering products for the busy commercial kitchen.