Browse our commercial fridge range...
With sleek stainless steel designs, which complement JLA's range of commercial freezers for uniformity in your kitchen space, our fridges are available in either countertop or upright models, with capacities of between 140 and 1,300 litres making sure no matter your business size, JLA can help.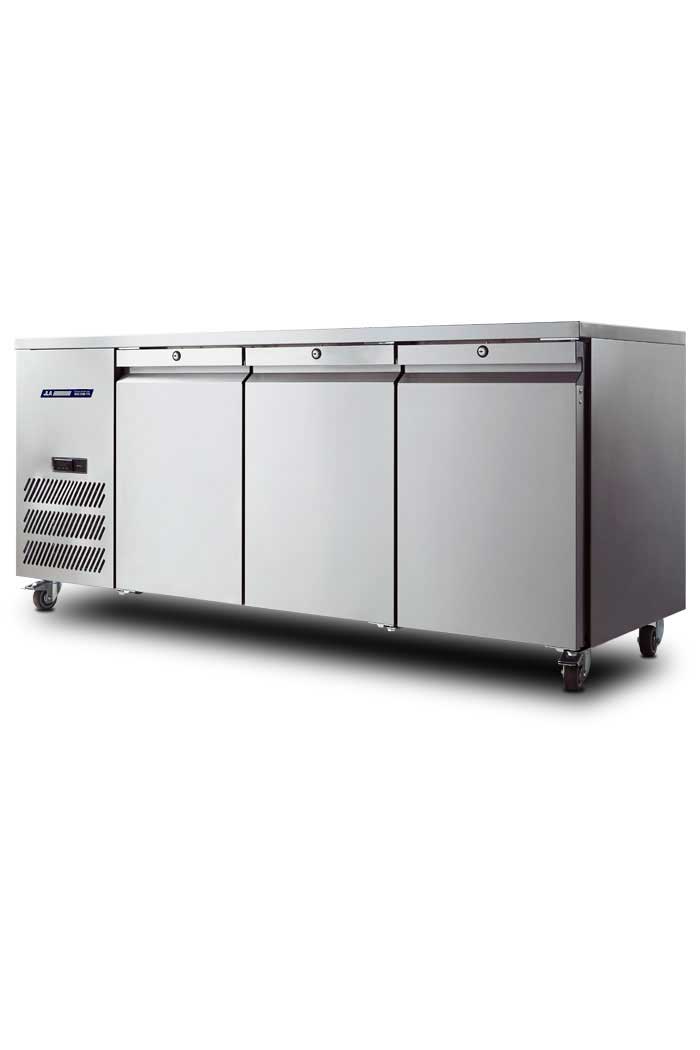 Active Cool 670 CT Fridge
545-litre capacity
Clear digital temperature display
Great space-saving solution
Active Cool 600 Upright Fridge
600-litre capacity
Slimline, space-saving design
Simplifies HACCP reporting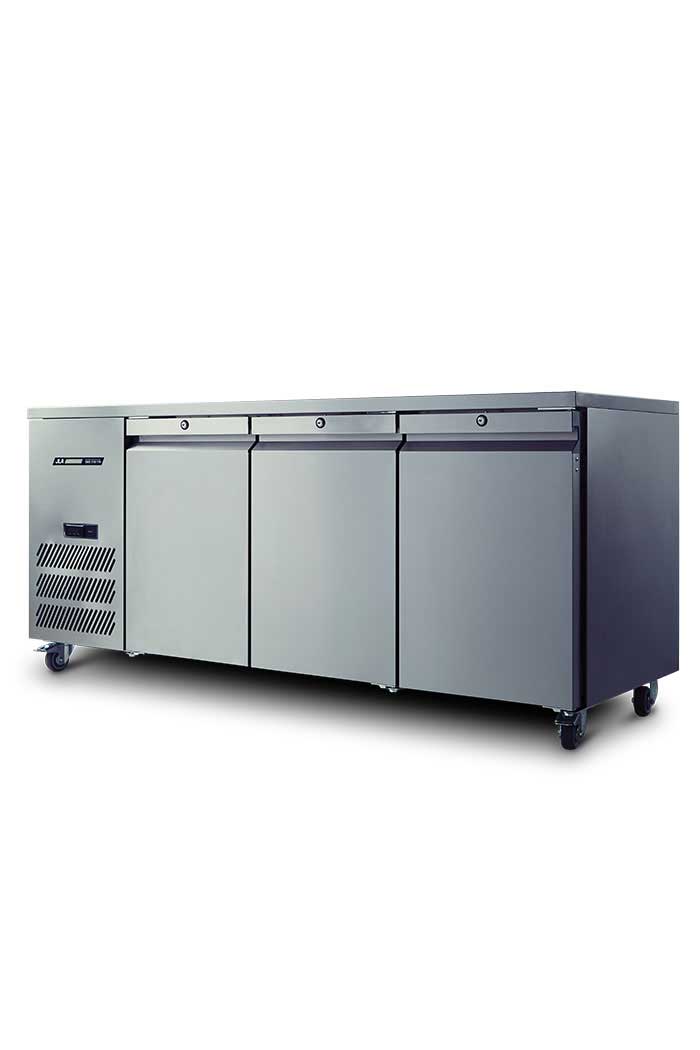 Active Cool 510 CT Fridge
545-litre capacity
Clear digital temperature display
Great space-saving solution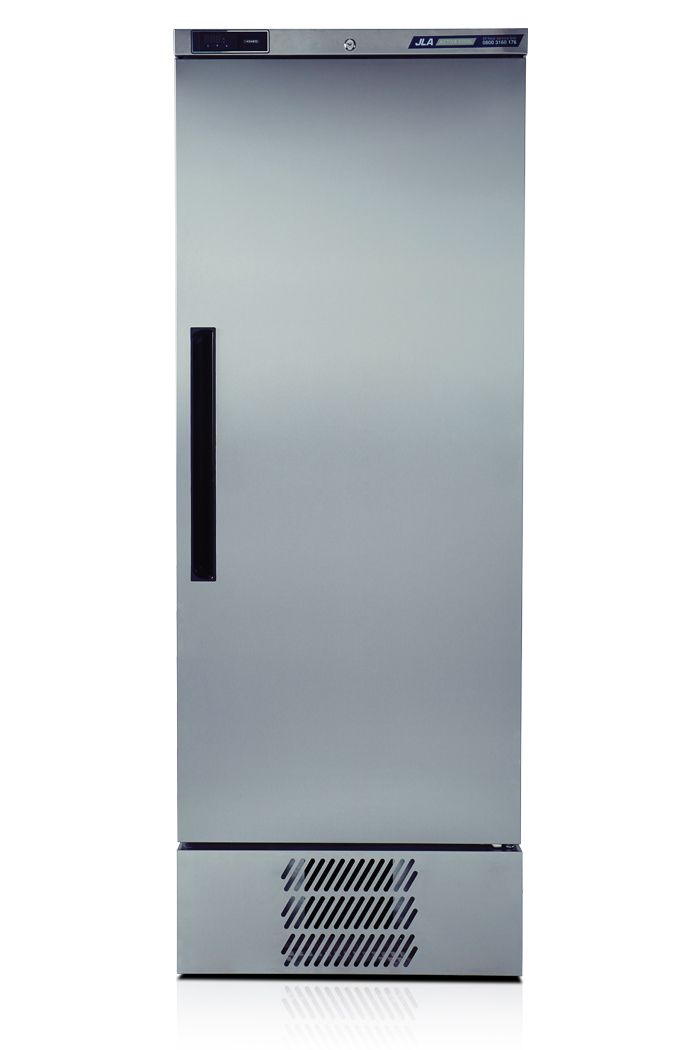 Active Cool 400 Upright Fridge
400-litre capacity
Slimline, space-saving design
Low-noise design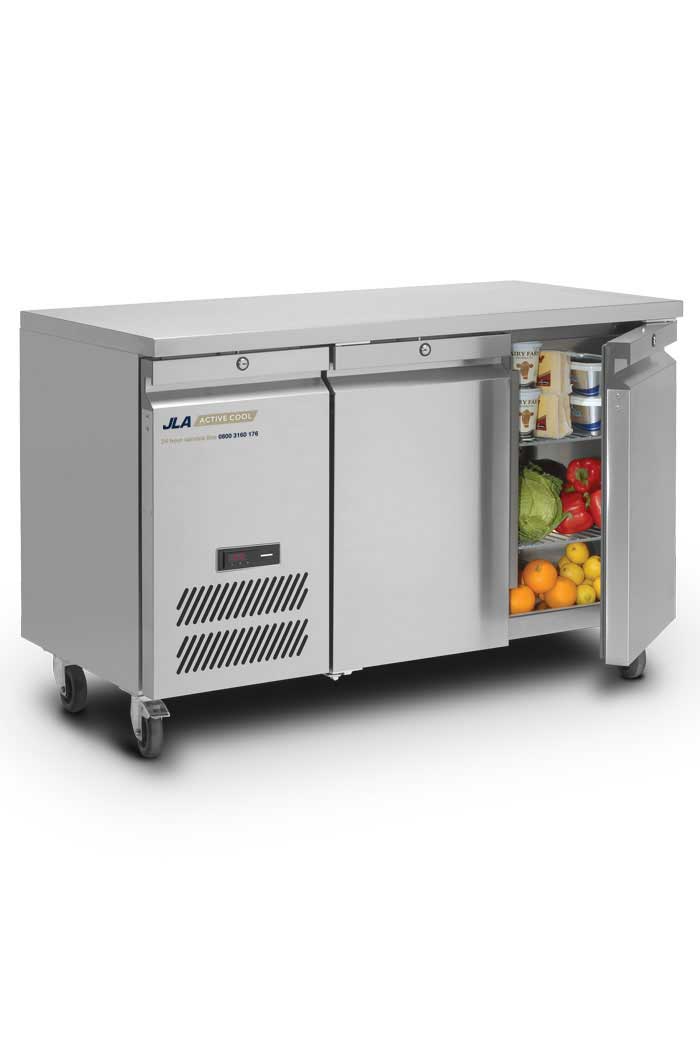 Active Cool 350 CT Fridge
350-litre capacity
Clear digital temperature display
Low energy emissions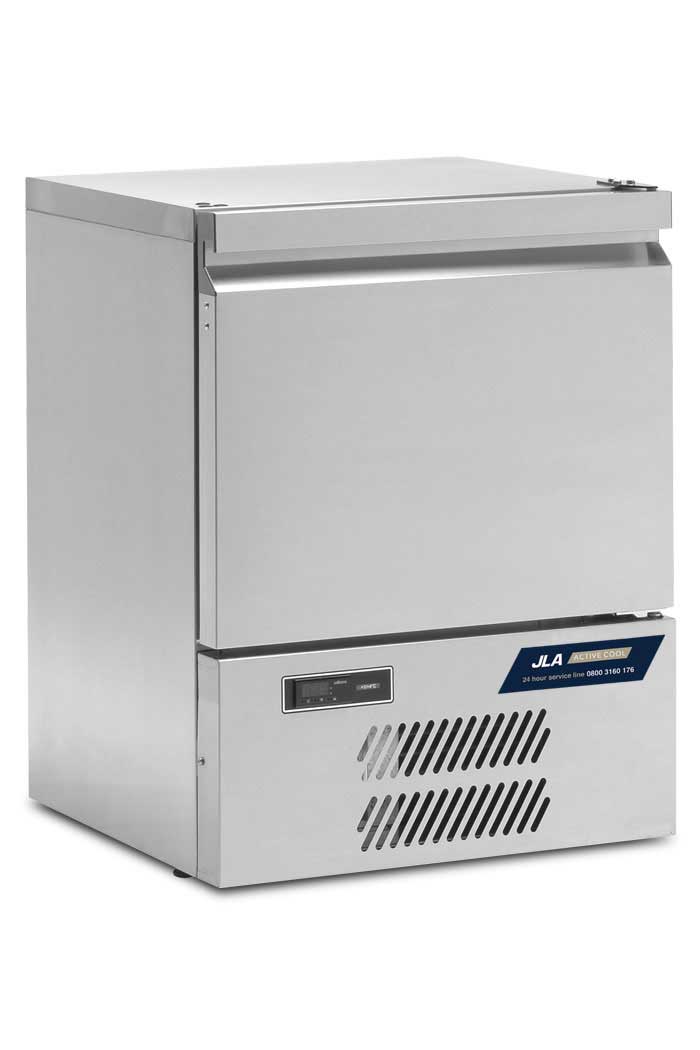 Active Cool 140 UC Fridge
Fits under standard countertop
Clear digital temperature display
140-litre capacity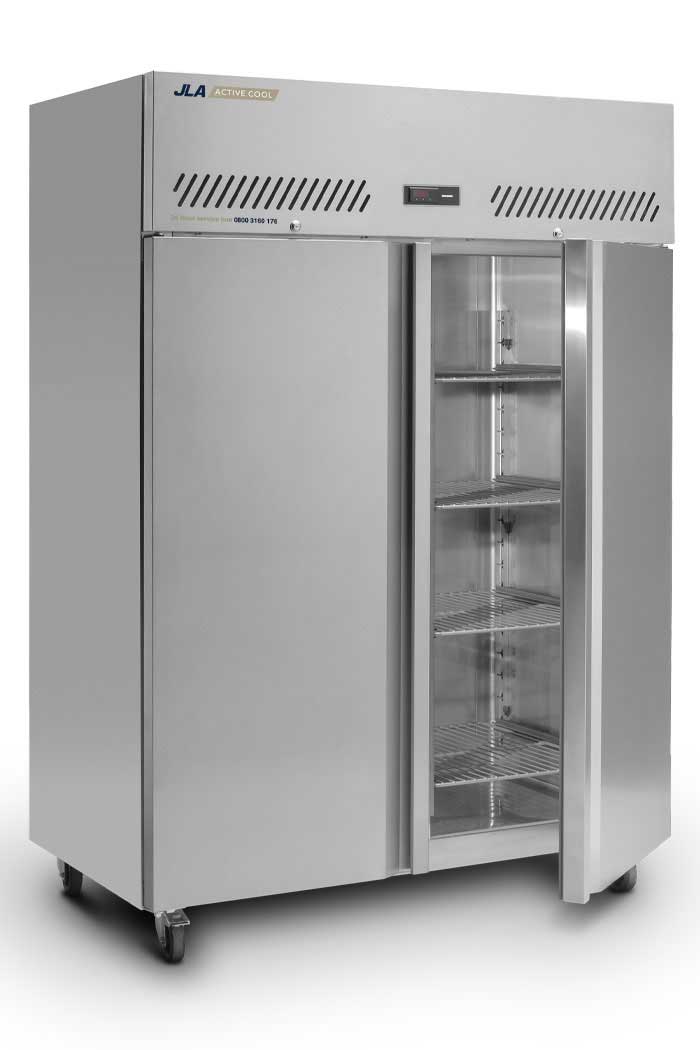 Active Cool 1300 Upright Fridge
1300-litre capacity
High-density insulation for energy savings
Low-noise design
What type of commercial fridge is best?
Commercial counter fridges
If low-level design is more appropriate for your working kitchen, a commercial counter fridge is perfect for you. Counter fridges can either be integrated in an undercounter capacity, or for a maximised use of space, a 2-in-1 refrigerator-worktop solution can offer you additional surface space for food preparation. Ideal for kitchens with a smaller footprint or slower service, such as care homes or small hotels, countertop fridges are fantastic for flexibility typically offering versatile racking systems, combinations of drawers and shelves, and in some instances, offering just as much capacity as its upright counterpart.
Commercial upright fridges
Upright refrigerators are a firm favourite for busy restaurants, hospitality venues or large-scale catering businesses. Offering a vast internal capacity, upright commercial fridges are ideal for professional kitchens who may not require or have means for a full walk-in fridge. With accessibility to food a key consideration in any busy kitchen, our upright fridges are available in single door, double door, or slimline options. High-efficiency fans within the upright refrigerators ensure that running costs are kept low regardless of constant use, and ingredients are kept fresh even when ambient temperatures of your kitchen reach 32ºC.
Peace of mind with Total Care
When we say Total Care, we mean Total Care. The ultimate 'rental' option, our plan gives you extra benefit of full service and breakdown support.
Unlike many leasing alternatives, Total Care gives you all-inclusive installation, maintenance and repairs for a simple monthly subscription payment.
Fresh thinking for the freshest of ingredients
Our approach to refrigeration is based on what chefs tell us they need. By looking at the kitchen through your eyes, we have been able to develop appliances that operate effectively in high-heat environments, maintain temperature during periods of continuous opening and work efficiently to save you money on energy bills. Available in undercounter, counter-top and upright cabinet options to give you the exact solution you need for the space available. These robust, energy conscious fridges and freezers will effortlessly withstand the day to day challenges of a busy professional kitchen.
Save up to 15% on energy costs
Innovative controllers manage the output of the fridges. The harder you work, the harder our fridges work to keep temperatures at optimum chilling levels – and when idle, they ease off on cool air generation to save up to 15% in energy.