MASQ is a bar and restaurant set on the corner of Tooley Street and Tower Bridge Road in Southwark, London.
First opening its doors in May 2022, MASQ is set in a listed building that had a former life as a bank, and serves a range of cuisines from around the world including Caribbean, French and Italian.
The team at MASQ prides itself on providing a relaxing dining experience for guests – that means having reliable equipment to ensure service is always of the highest standard. That's why director, John Jegede, chose JLA to provide catering equipment for the entire kitchen, as well as air conditioning solutions, water coolers, and fire safety equipment throughout the premises.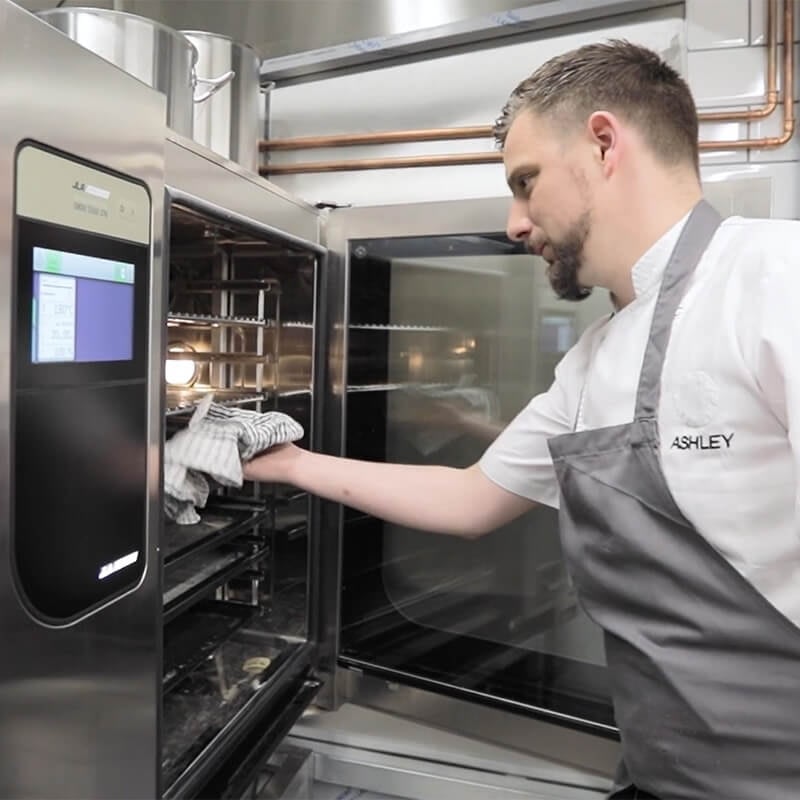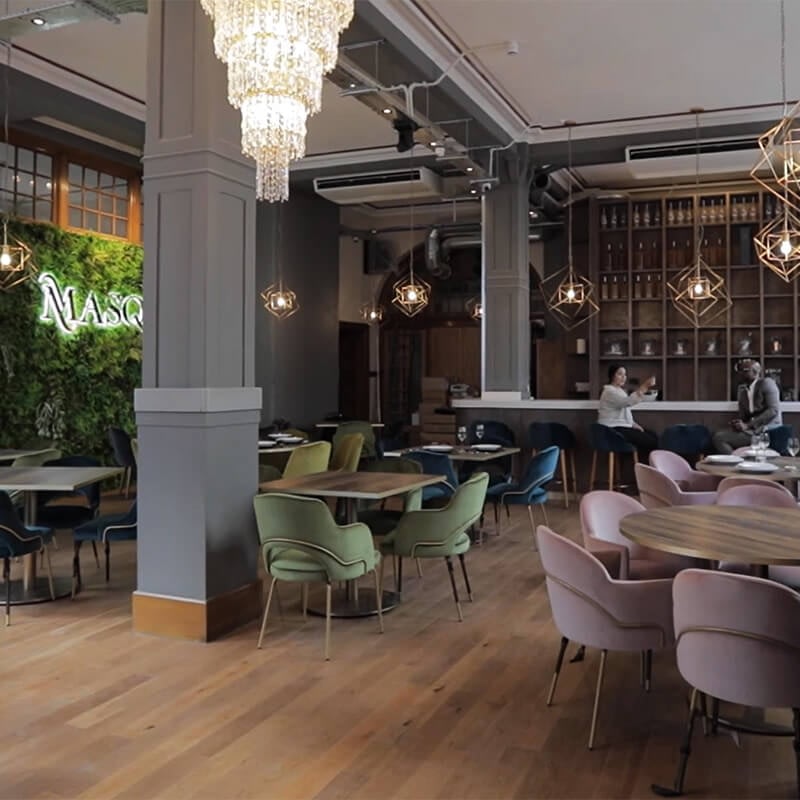 MASQ is John's first experience of owning and managing a restaurant, and following the recent challenges the hospitality industry has faced, it was important that he had a trusted partner to support him every step of the way.  
John knew he wanted to purchase a heritage building in a central location, as it was always his dream to have a hospitality business a stone's throw away from London Bridge, in the heart of the city. However, he understood there may be challenges choosing the right critical equipment and fitting it in period property – that's when he got in touch with JLA.
Partnering with JLA meant that John didn't have to worry about organising and installing equipment, so he could focus on other areas of the business.
John Jegede, director of MASQ said: