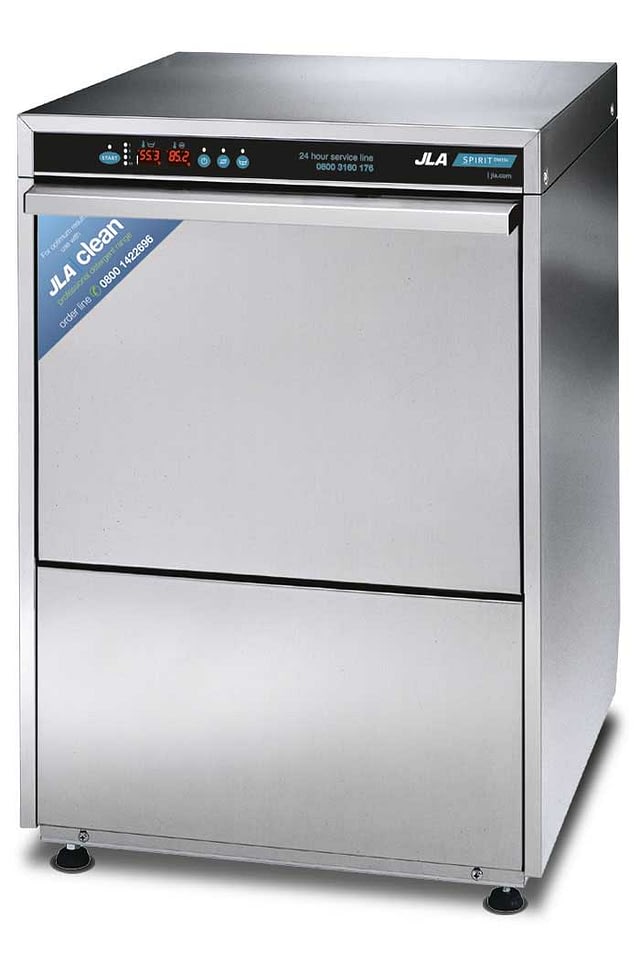 DW17 TDs Thermal Tank Dishwasher
According to NHS guidelines for ward-end dishwashing, wash cycles should maintain a temperature of 65°C for ten minutes or 77-82°C for two minutes in order to achieve thermal disinfection. The JLA DW17 TDs thermal dishwasher makes it easy, offering LCD displays of wash and rinse temperatures for easier reporting and maintaining a temperature of 65°C on a ten-minute wash cycle with an 87°C rinse so that you get complete peace of mind – and spotless crockery.
You also get all the great features of the DW17 TD model in addition to a space-saving integrated water softener designed for use in hard-water areas. This helps reduce limescale build-up and prolongs the life of your machine.