Gone are the days when all chefs had to think about was cooking great food. Today, you need to balance your budget, meet profit targets and draw on a big helping of legal expertise to deal with the increasing burden of legislation – while meet general restaurant health and safety guidelines.
Here's our regulation round-up on safety law in your kitchen – with tips on using the right catering equipment to meet compliance demands.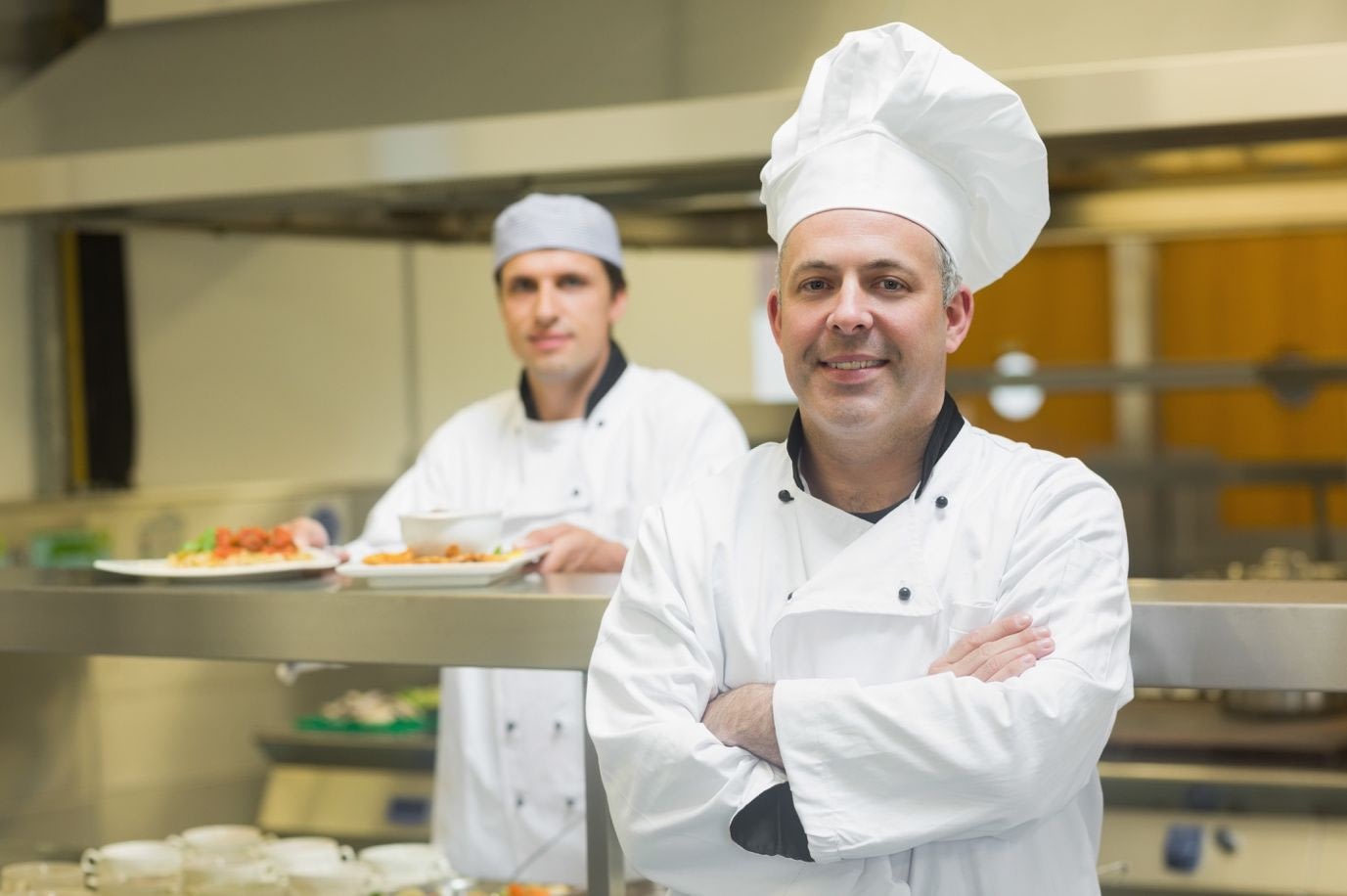 General Restaurant Health and safety
The commercial restaurant must be safe for everyone, with regular risk assessments and appropriate staff training. Food businesses are required by law to implement adequate health and safety policies and procedures. And you must also accept responsibility for the safe use of catering equipment.
However, when it comes to health and safety, not all catering equipment is created equally.
For example, induction hobs are a much safer alternative to traditional electric or gas. The hob only switches on when the pan is in contact with the electromagnetic field, and switches off as soon as the pan is removed. This induction technology creates heat inside the pan rather than under it, making it a much safer option.
Serious breaches of health and safety regulations could result in a two-year prison sentence and an unlimited fine.
Fire risks in the commercial restaurant
The threat of fire is a real and present danger, putting your people, your customers, and your premises in jeopardy.
Effective kitchen ventilation should help to reduce the risk. For example, where there's a ventilation hood over the cooking area, there should also be a gas supply cut-out mechanism in place. Should extraction fail, this will ensure that the supply of gas to the kitchen equipment automatically turns off.
You also need to ensure your canopies and ducting meet HVCA TR19 regulations, with a minimum requirement of an annual inspection and clean. 
If you haven't met satisfactory fire safety standards, you could be held personally liable in the event of a fire. Minor penalties can be up to £5,000, while major penalties can result in unlimited fines and up to two years in prison. Additionally, your insurance company will not pay out if your ducting hasn't been properly cleaned. If you need a safety audit, book your Fire Risk Assessment today.
Food safety
If you're chilling cooked food, you must meet the requirements of the Food Safety Act. A specially designed rapid chilling apparatus such as a blast chiller is required by EU law to make sure the regulations are met.
There are severe penalties – including unlimited fines or even imprisonment – for failure to comply. 
Gas catering equipment
Gas Safety Regulation 35 requires employers ensure that gas appliances, flues, pipe work and safety devices are maintained in a safe condition.
Annual gas safety checks are a legal requirement and play a vital role in minimising risk to property, meeting compliance requirements and increasing the efficiency of your equipment.
Read our guide to commercial kitchen gas safety >>
Non-compliance with the Gas Safety Regulations is an offence and could result in an unlimited fine or a prison sentence, as well as invalidating any insurance claims.
Allergies
In the face of changing dietary requirements, allergies, and food intolerances, commercial restaurants simply must be structured in a way to avoid cross-contamination.
Allergic reactions can be life-threatening, so it's vital that your people remain vigilant around food.
Catering equipment such as fryers carry a particularly high risk of allergen cross contamination. It only takes a minuscule amount of an ingredient to cause an allergic reaction, so in many cases, separate or twin fryers are recommended.
Are you considering upgrading you catering equipment to help improve hygiene standards and protect your valuable reputation? Find out how you can do just that – while saving money – by contacting our team of catering experts to arrange a review of your processes.