Commercial washing machines are built to withstand even the toughest commercial laundry environments. However, although all of our commercial washing machines are designed to run for cycle after cycle, you still need to look after them and follow commercial washing machine best use guidelines to ensure they keep working at their best.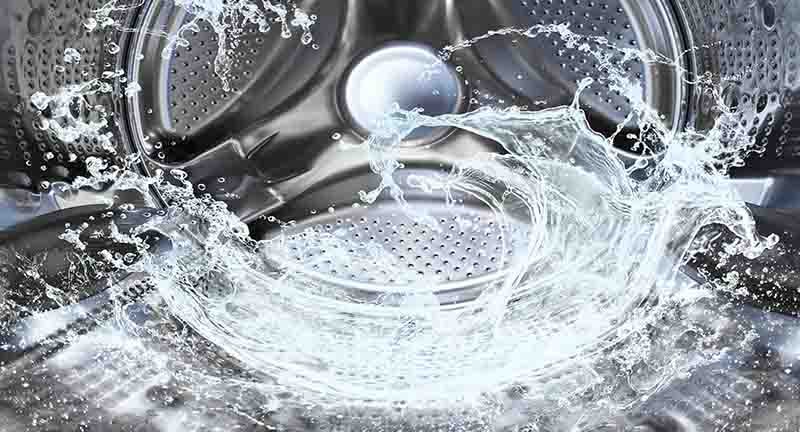 To help you, we've listed our favourite commercial washing machine tips. By following these, you can ensure you're not faced with any unexpected costs or the expense or disruption caused by downtime or repairs.
1. Buy the right machine for the job
This may sound obvious, but you must buy the best machine for the job. Commercial washing machines come in a range of sizes, so do your research and ensure you buy a machine that can easily accommodate your normal load size. If you regularly overfill your commercial washing machine, it will lead to problems further down the line.
2. Regularly put a hot wash on
Although commercial washing machines are designed to run multiple cycles per day, constant use can eventually take its toll and will lead to dirt and bacteria build-up. This is especially true if your business tends to wash on cooler cycles.
To stop this from happening, you should run an empty hot wash at least once a week. This will stop any bacteria or dirt sitting in the machine.
The inside of a washing machine will always be a damp environment. However, if you allow this damp to stay present, then mould will inevitably start to grow inside the machine. If this happens, it will drastically lower your wash quality. 
To stop this from happening, simply leave the door of your commercial washing machine open slightly when it isn't in use. This will allow any moisture to escape. It will also help the machine's inners to ventilate and dry.
4. Clean the machine regularly
Although the hot wash we mentioned earlier will help you clean the depths of the machine, it will not help you clean the door, seals and soap dispenser. As a result, you should make sure you thoroughly clean and wipe these areas by hand at least once a week.
5. Sign up for Total Care
Although all these commercial washing machine tips will undoubtedly help your machine run more efficiently and help it last for longer, they cannot entirely prevent breakdowns.
For this reason, when you buy a new commercial washing machine, we recommend that you take out a Total Care package. This way, not only will you receive your new machine without any upfront costs, but you'll also never face any repair bills or call-out charges.
If your machine breaks down, we guarantee a local engineer response. Plus, we'll also provide round-the-clock monitoring to minimise downtime – we can even sort issues before you know about them.
Follow our commercial washing machine best use guidelines and you'll have no problem keeping your machine in the best condition. Looking to buy a new commercial washing machine for your premises? Take a look at our full range of commercial and industrial washing machines today.